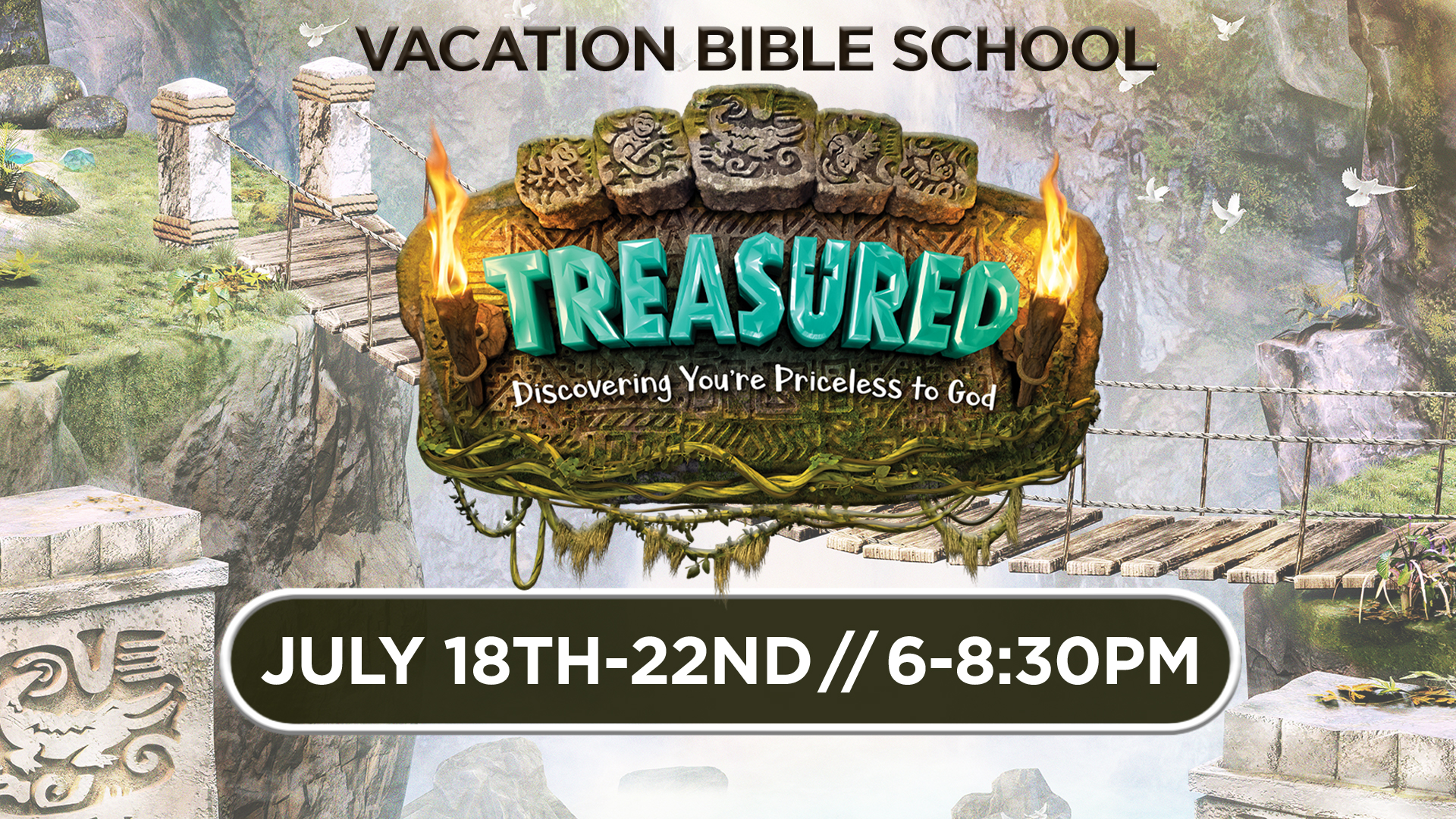 Treasured Vacation Bible School at CVBC is July 18th-22nd from 6pm-8:30pm nightly for kids who have completed Kindergarten through 5th grade!
Join us as we embark on an epic quest through hidden ruins, ancient caves, and dense jungles. At Treasured VBS, kids dig into action-packed, faith-filled adventures. They'll discover God's greatest treasure isn't diamonds, gems, or gold-it's them!
You can register your child(ren) for VBS by filling out the form below! You must complete the form for each child you are registering.