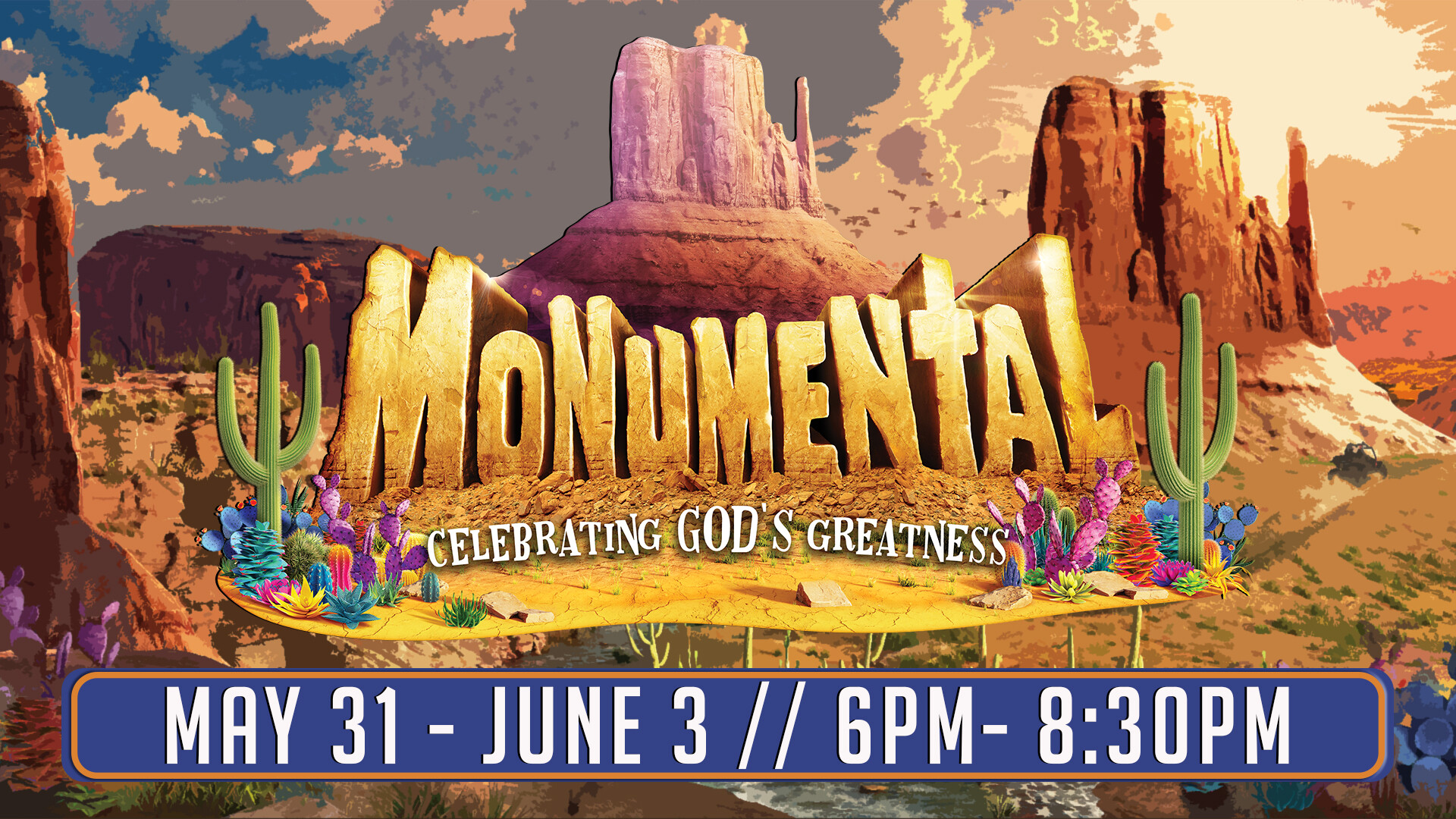 Monumental Vacation Bible School at CVBC is May 31- June 3 from 6pm- 8:30pm nightly for kids who have completed Kindergarten through 5th grade!
Join us as we go off road for a Monumental adventure through the colorful canyons and sunbaked trails of the southwest. By exploring God's awesomeness, kids form a rock solid faith for the road ahead.
You can register your child(ren) for VBS by filling out the form below! You must complete the form for each child you are registering.